You Must First Lose Before You Can Win
In order to be successful with early retirement plans you must have the mindset of an entrepreneur. Entrepreneurs are individuals that dream, wake up, and then make that dream a reality. Unfortunately, in order to be a successful entrepreneur you must be prepared to lose. In order to make dreams happen you have to give up a sense of stability, predictability, and also dependency. An entrepreneur's life is not stable, because they don't have a set schedule, or 9 to 5 job that only requires a specific set of responsibilities. An entrepreneur's life is unpredictable, because they have to be flexible. An entrepreneur cannot be dependent, because their next meal is contingent upon their individual success, not a periodic paycheck.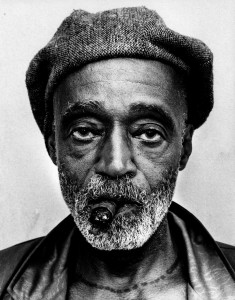 Throughout history there are many examples of entrepreneurs and their struggle to achieve greatness. One such example is Melvin Van Peebles. Mr. Van Peebles is a film director, so is his son Mario Van Peebles, which most people know from directing New Jack City. In the early 70s Melvin Van Peebles wanted to make a movie relatable to the people in lower income neighborhoods. He wanted to make a movie that spoke to the black community and also stood as a protest against white supremacy. Even though at the time he had a film deal with one of the major studios in Los Angeles, no one wanted to fund his film.
Determined to make his film by any means necessary Melvin borrowed money, drained his bank accounts, suffered medical issues, lost friends, lost family, and could've potentially lost his freedom. He completed his film, but most theaters did not want to show it. A film that had a budget of $150,000 was able to gross over $15 million. Mr. Van Peebles had to be persistent, consistent, and adamant about his dreams in order to inspire others to believe in this project. He was able to keep cost down by using non-union crew members on his film. But in order to keep them working, he had to remind them of how important the work was to the social conscience of America. All of us entrepreneurs must bring that passion into our future plans.
We must be able to inspire people with our passion. I know the thought of going out on your own, for yourself, and by yourself is an intimidating endeavor, but I assure you that is where our true happiness lies. You will be the happiest when you are making your dreams a reality.
Remember to "ACHIEVE, BUILD, AND INSPIRE"
Sincerely,
RMADLOCK
Don't forget to Share this post, and Subscribe!